---
Current Lab Members: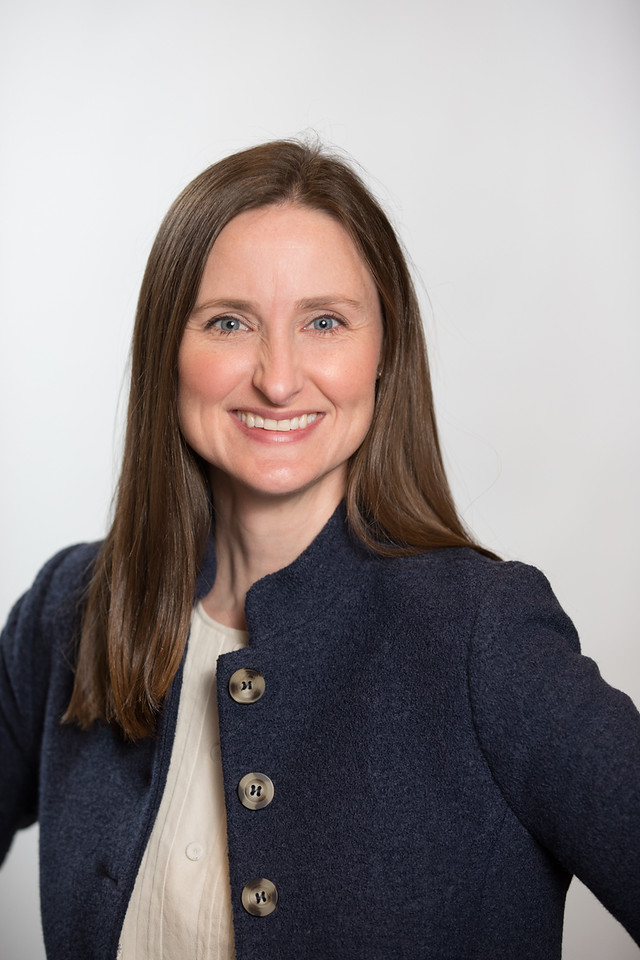 Claire Clelland, PhD, MD, MPhil
Primary Investigator
Neurologist
Dr. Clelland is a physician scientist. As a neurologist she treats patients with cognitive symptoms and dementia in the UCSF Memory & Aging Center. As a scientist she is devoted to developing treatments for neurodegenerative diseases and the patients she sees in clinic, and mentoring trainees and students. She is parent of two young children.
Dr. Clelland grew up in a small town in Oregon. She graduate from the University of Portland with a BA in biology and a BS in Philosophy. She completed her PhD through an international collaboration she established between Rusty Gage's lab at the Salk Institute and Roger Barker's lab at the Cambridge Centre for Brain Repair. She then went on to medical school at UCLA and residency at UCSF in neurology. Her graduate work was funded by a Jack Kent Cooke Foundation Fellowship for high achieving low-income students and a Marshall's Scholarship from the Marshall Aid Commemoration Commission.
About science she says: "Understanding the human brain is the next great scientific frontier. Our lab thrives in the Bay Area surrounded by our collaborators and fellow leaders in CRISPR technologies and dementia research, the rich biotech and venture culture, and from the dedication of the amazing trainees that strive to further our shared vision of curing diseases of the brain."
Bankole Aladesuyi Arogundade, PhD
Postdoctoral Scholar
Dr. Aladesuyi was born in Peterborough, England and immigrated to America when at 4 years old. Although he lost his English accent, he had great experiences in Illinois, such as  discovering his passion for understanding how our biology affects our lives as a psychology undergraduate major at the University of Illinois at Urbana-Champaign. He received his PhD in 2020 from UC San Diego Neurosciences Graduate Program. His PhD work in the Ravits lab focused on unraveling some of the mystery surrounding multiple pathological markers of disease like RNA foci and misfolded proteins caused by the C9orf72 mutation that are central to C9-FTD/ALS pathology. He is now turning his attention towards modeling disease using iPSC-derived neurons from patients, and investigating how gene editing approaches can be translated into effective therapies. Although visiting only once, Bankole feels strong ties to his family's native Lagos, Nigeria and he hopes that his work will take him aborad in the future to have a positive impact on people from diverse backgrounds and the African diaspora.
What sparks Bankole's scientific interest: I believe our recent progress in understanding how genetics influence disease and the newly accessible tools to correct genetic mutations will soon empower us to create a cure for ALS/FTD and other neurodegenerative diseases.
What Bankole loves about the Bay Area: I love living near the water and taking my dog down the bay bridge trail. When I'm not in the lab you will probably find me doing activities like sports and training martial arts or simply relaxing. I also like the diversity and culture that comes from living in San Francisco, there's a lot to explore and it's surprising how much can be packed into seven or so square miles.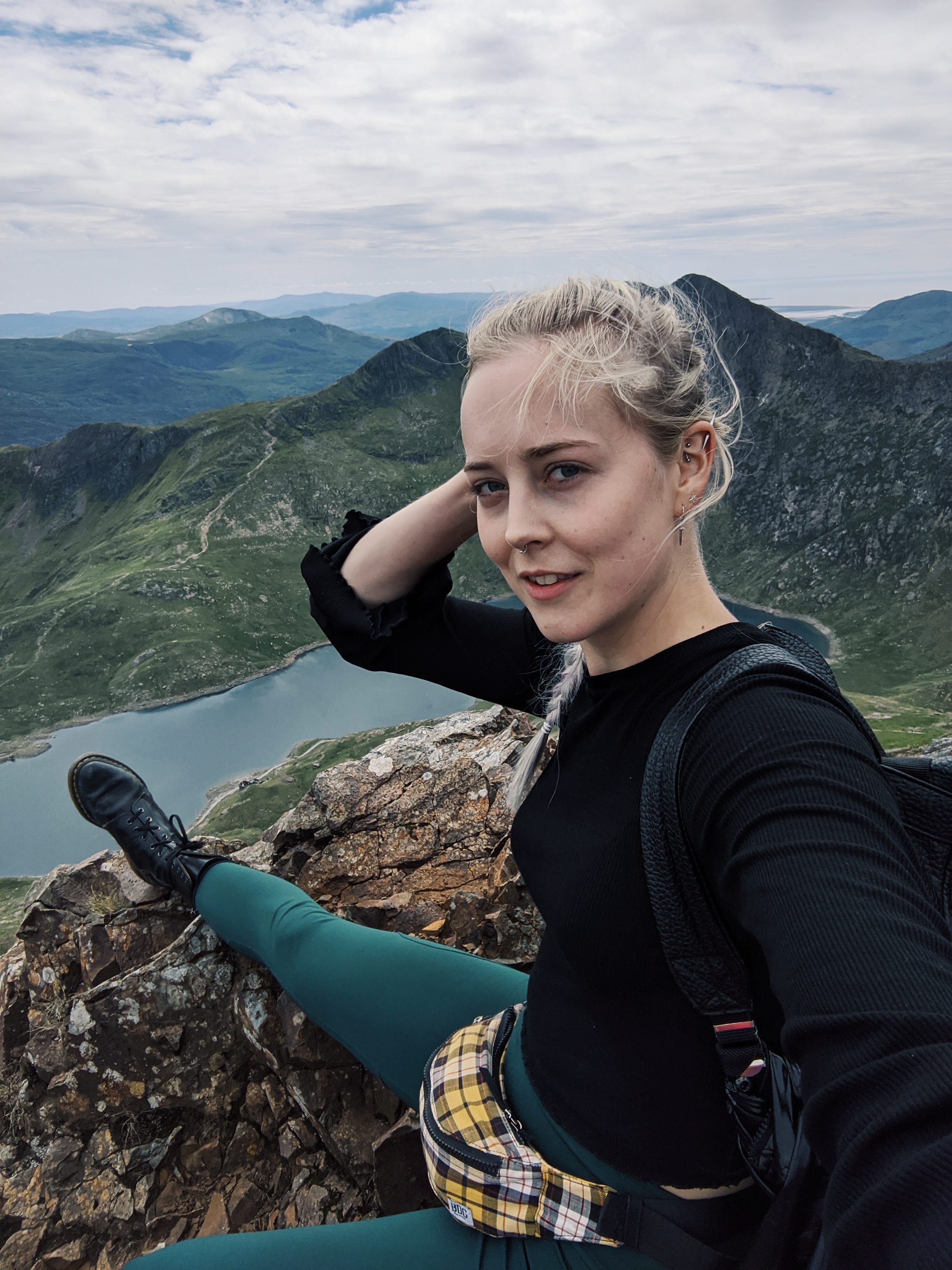 Sally Salomonsson, PhD
Postdoctoral Scholar
Sally is originally from Sweden, though has lived in the UK (Scotland and England) for many years. She carried out her PhD work in the Isaacs lab at UCL, with a scholarship from the UK Medical Research Council, investigating C9orf72-associated ALS/FTD mainly in patient-derived iPSC-motor neurons. After completing her PhD in June 2022, Sally started a postdoctoral position in the Clelland lab and has chosen to work on therapies for FTD associated with genetic mutations, such as GRN.
The closely connected and collaborative scientific and clinical communities at UCSF attracted Sally, since she aspires to conduct neuroscience research with high clinical impact, and to work more closely with families affected by neurodegenerative diseases. Outside of work, she enjoys travelling, hiking and exploring, home microbiology (e.g. making sourdough bread and kombucha) and creating and experiencing art preferably together with others.
Sally is also a talented artist. Check out her neuron art! https://innercinema.co.uk/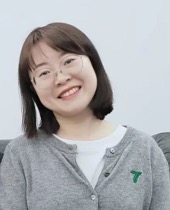 Qiujian Yu, MD, PhD 
Postdoctoral Scholar
Qiujian was born in Kunming, China. She acquired two master's degrees, one from Kunming Medical University (China) and one from Newcastle University (UK). She completed her PhD at Fudan University, China. She is a licensed practicing physician with the specialization in the field of Neurology since 2019. She provided care at the No. 1 Hospital Affiliated to Kunming Medical University before coming to the US. She has started researching Alzheimer's disease and cognitive disorders since 2013. She began working with Dr. Clelland from February 2023.
Besides experimental research, she likes drawing and working out in the gym. 
Her favorite quote to motivate herself: "To be a hero has its price."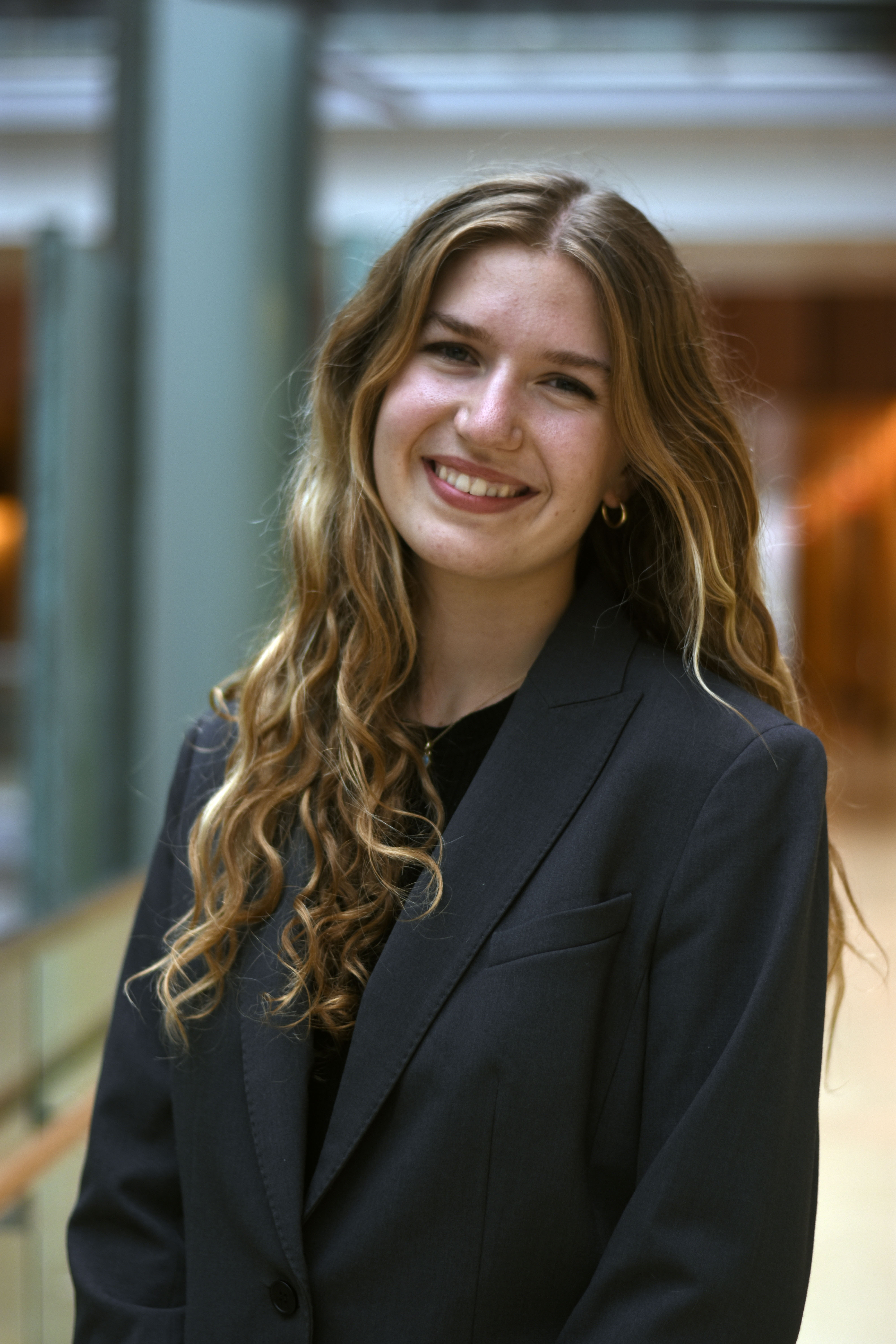 Isabelle grew up in Pasadena, California. She graduated with her BS in Biochemistry and Gender & Health from the University of Michigan in 2022. As an undergraduate, she joined the Kopelman Lab, working on machine learning tools for cancer diagnostics. In the future, Isabelle hopes to attend medical school and pursue a career in women's health.
Isabelle came to the Clelland lab to connect exciting new technology, such as CRISPR and iPSC modeling, to therapies that can impact patients' lives. She also wanted to learn more about these increasingly important techniques in an innovative and collaborative environment. She is currently working on CRISPR therapeutic strategies for FTD.
Isabelle is interested in the interaction between scientific technology and social forces in medicine. Her undergraduate thesis in women's studies explored the historical interplay between gender, race, and technological development in American obstetrics. Gene therapy is another exciting space where technology and medicine bring up interesting social questions. Outside of her academic interests, Isabelle enjoys hiking, dancing, and reading, especially feminist literature.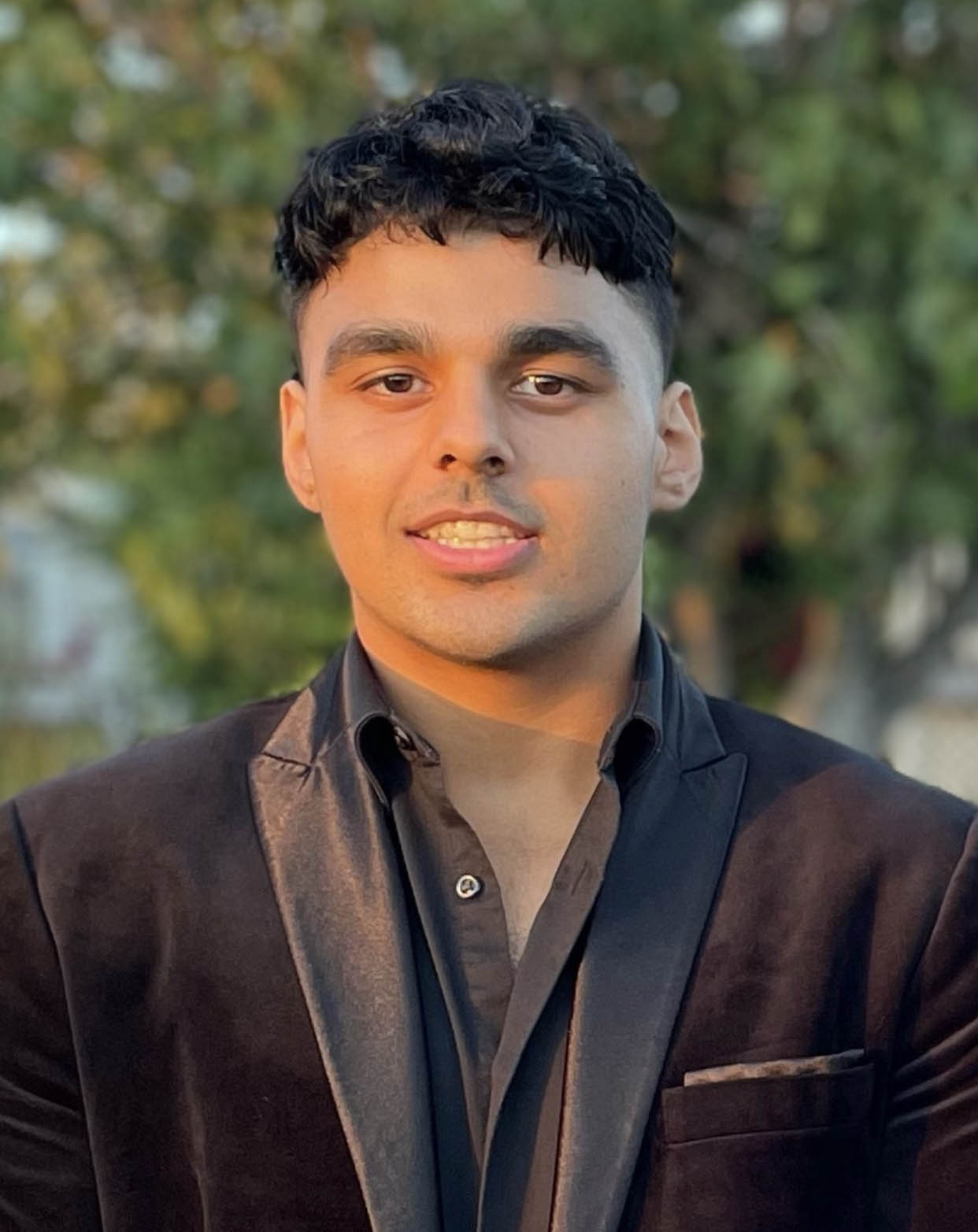 Runvir grew up in Manteca, California. He compelted his undergraduate degree at the University of California Santa Cruz. After graduating college, he decided to move closer to San Francisco and take a deeper dive into the field of biological research in the Clelland lab. Runvir is now focused on creating a platform which allows the testing of several different nanoparticles that will carry the CRISPR machinery into neurons, bypassing the blood brain barrier. Runvir enjoys working in the Clelland lab because the research being conducted is on the forefront of biological research and all lab members are always eager to help each other.
Outside of science, Runvir enjoys exploring the greater Bay Area. He has the goal of visiting every pier by the end of the year and going to a Warriors game – across the street at Chase stadium! – during basketball season. When he's not in lab, he enjoys indulging in his new-found favorite restaurant, Spicy House, and then going to the gym to burn off the extra calories. With his time in San Francisco, Runvir wants to try to conquer his fear of being on a boat in the middle of the ocean with no land mass around.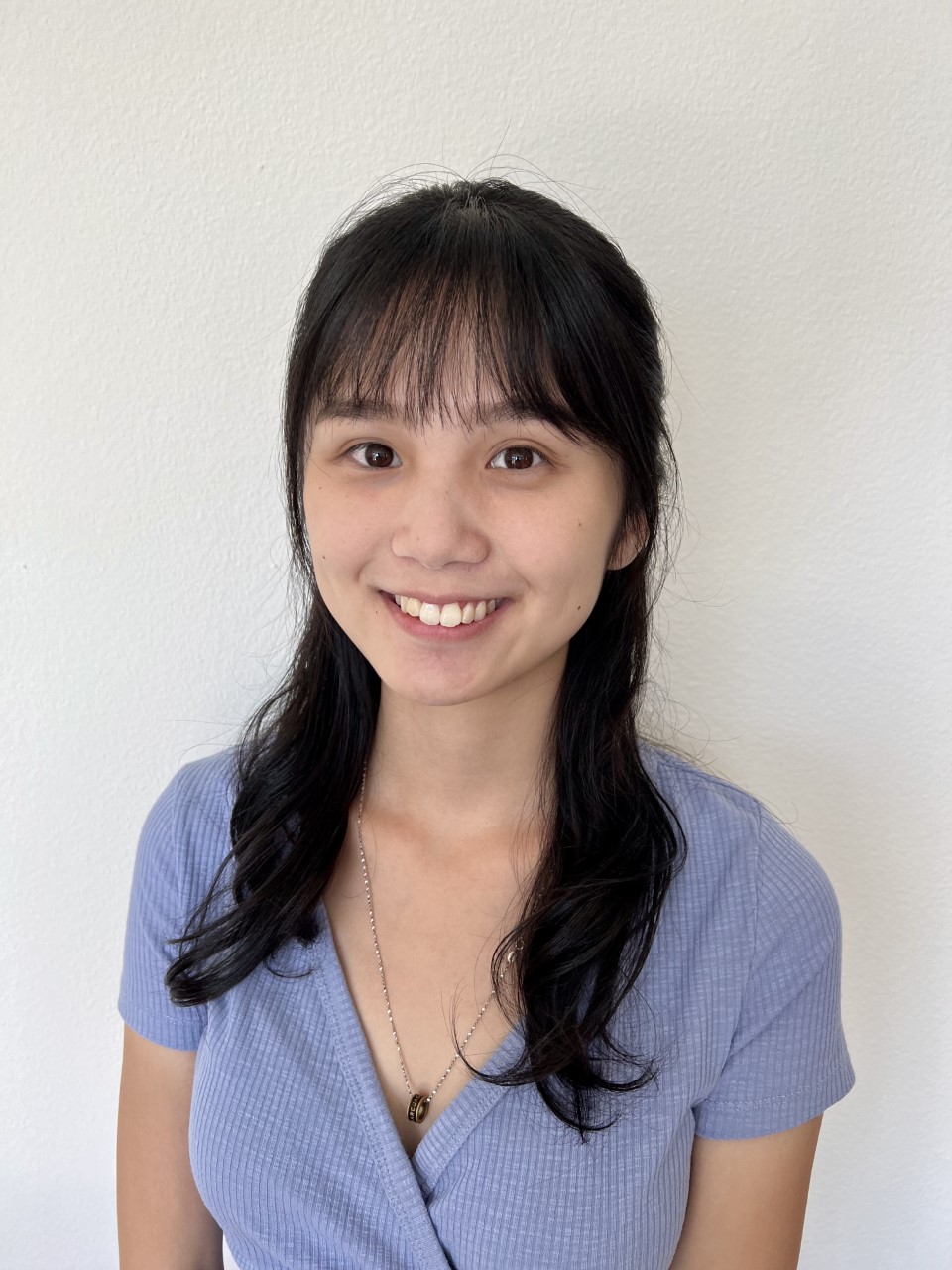 Katie Jing Kay Lam, BS, MS
Katie grew up in Hong Kong before moving to the States. She completed her B.S. in Human Biology at UC San Diego, where she also received her M.S. in Biology in 2022. As an undergraduate, she joined the Saier lab and contributed to several bioinformatics projects involving comparative genomics. She then completed her master thesis in the same research group where she studied the silencing mechanism of the bgl operon in E. coli. After graduation she joined the Clelland lab to contribute to the lab with her experience in molecular biology.
Life outside the lab: She loves spending time with her 4 cats at home. She is enjoying her new life in the Bay Area, especially the Asian food which makes her feel like home.
Isabella grew up in Los Angeles, California. She graduated with a BA in Molecular and Cell Biology from the University of California, Berkeley in 2023. As an undergraduate, she interned at Arcus Biosciences- a clinical stage pharmaceutical company- where she helped validate novel drug therapies for non-small cell lung cancer. After graduating, Isabella joined the Clelland Lab to continue working on innovative therapies, particularly CRISPR-based therapies for FTD. Apart from the science, Isabella's favorite aspect of the Clelland Lab is its supportive environment. She enjoys brainstorming and collaborating with her fellow lab members. In the future, Isabella plans on attending medical school and becoming a neurologist. 
Katie grew up in Novato, California. She attended UC Berkeley where she studied Molecular and Cell Biology with an emphasis in Neurobiology. She has always loved science but found a passion for research during her undergrad. At Berkeley, she worked on various projects from plant biology to lizard morphology. Katie also interned for Vitalant Research Institute, where she optimized a panel of antibodies for multicolor flow cytometry. She is very excited to join the Clelland Lab and contribute to the exciting and innovative research on neurodegenerative diseases. 
Outside of the lab, Katie enjoys hanging out with friends and visiting new places in the Bay Area. While at Cal, Katie began playing rugby and it turned out to be one of her favorite experiences in college. She plans to continue playing with a club in Berkeley and remains involved in the rugby community by holding a position with the local league administration.
Patrick Issagholian-Lewin, BA
Bioinformatics Programmer
Patrick was born and raised in Los Angeles County. He considers North Hollywood his hometown but loved living in Downtown LA as an adult. He graduated with a BA in Computer Science and Data Science from the University of California, Berkeley in 2023. During his senior year, Patrick worked with Claire, Isabelle and Tanya to develop a Precision Genome Therapy Toolkit that won the UC Berkeley Data Science Discovery Program's Data Science Insights Award in the Spring of 2023.
Patrick became interested in bioinformatics after somebody close to him, with a family history of CADASIL, was accepted into a research program that aims to use contemporary methods to diagnose and cure rare diseases. He's interested in anything that can be used to draw inference from large amounts of data, such as data platforms, data engineering and visualizations.
Outside of science, Patrick has many interests spanning the arts, such as music and film. He loves to go on long walks and explore his surroundings, so he's glad to be surrounded by a new urban landscape.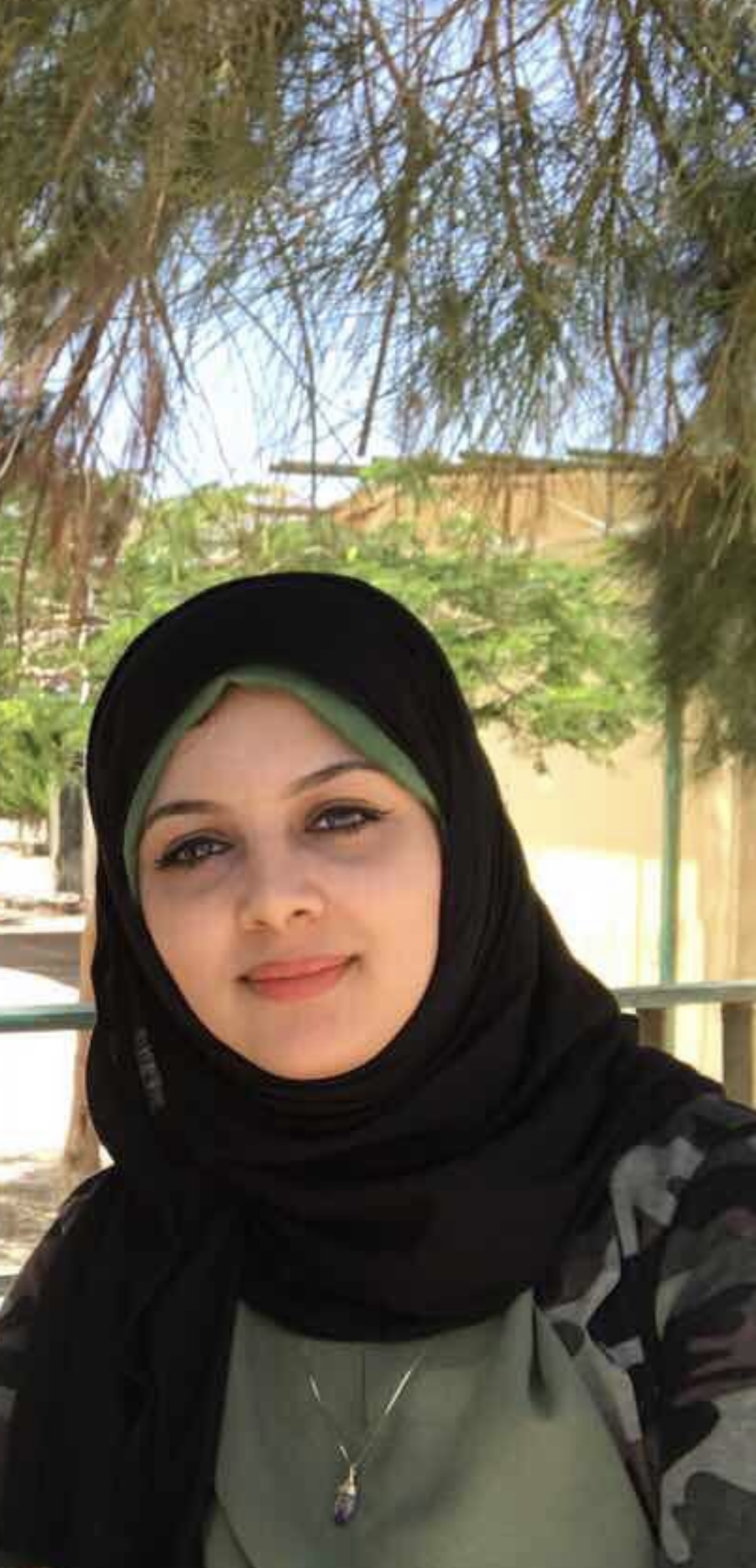 Ebtesam Hassan, BS
CIRM Intern
Ebtesam Hassan from Egypt graduated from Benha University with a Bachelor of Science in biotechnology, a diploma in clinical biochemistry, and a diploma in microbiology. Her passion for science and biotechnology prompted her to join the biotechnology program at City College of San Francisco to explore the biotechnology field and get more experience. She was a bioengineer intern in the Abate lab at UCSF. Currently, she is an intern at Clelland Lab through the CIRM Bridge to Stem Cell Internship Program at UCSF, and in the future, she wants to get a master's degree in biotechnology.